Miriam Kittrell 5K - March 21

Shane Anderson - Vespers & Sabbath Church Speaker

Shane Anderson is the senior pastor of the campus church at

Shenandoah Valley Academy

and

Shenandoah Valley

Adventist Elementary School in New Market, Virginia. Shane has written for a variety of Adventist publications and is the author of the recent book, "How to Kill Adventist Education (and How to Give It a

Fighting Chance

!)". A frequent presenter at

camp meetings

, schools, and conference retreats, Shane conducts training seminars in the areas of Adventist mission, post-modern ministry, lay-led churches, and most recently, school revitalization. He and his wife Darlene and their two young girls have lived in Virginia since 2004. He spent ten years prior to that in the

Washington Conference

as pastor and

church planter

. Shane's driving passion is to be with Christ and to see revival and revolution in the Adventist church in his lifetime.
Gerard Carter - Parent Seminar Presenter

Husband, father, teacher, believer, a passionate worker for Christ is a good way to describe Gerard.
Mr. Carter teaches at Duluth Adventist Christian School outside of Atlanta, Georgia. Mr. Carter is a volunteer speaker for the Kids In Discipleship ministry with the vision to have every child a disciple of Jesus Christ. As an Adventist educator, Mr. Carter utilizes intentional discipleship in his classroom. He is also a small group leader in his local church using the K.I.D. discipleship curriculum to equip parents to spiritually nurture their own children.
Join Us As We Celebrate the Power of Adventist Education!
Dear friend,
What a great weekend we have in store for our community this weekend - March 19-21. We are praying that the spirit be present as we renew our commitment to SDA education..... It is our desire that through this experience you will see the value Adventist education holds for a lifetime for our kids.... realize that we ALL (church, family, school) play a part in raising up Godly children...... And most importantly to ingrain in our hearts that the only source of power that allow our children (and us) to live above this world is through the power of Christ!!!
Friday Vespers - 7pm - Schmidt Auditorium - FLA


Topic:




"Positively Dangerous Education; Making the Devil's Knee Shake."



Speaker: Shane Anderson, author, pastor, avid supporter of Adventist Education.


Sabbath Service - 10 am - Schmidt Auditorium - FLA

Topic:
"Dude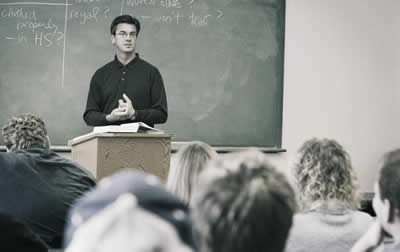 . . . Where Is My School? How Adventist Education Can Thrive in the 21st Century."
Speaker: Shane Anderson, author, pastor, avid supporter of Adventist Education.
KIDS In Discipleship Seminar - 3 pm - Schmidt Auditorium - FLA


Topic:
"God's Dream For Our Children
."
Speaker:
Gerard Carter
, Educator and ministry leader
The biggest asset our children have is ... Mom and Dad. Come learn about the Biblical vision that calls parents to lead their own children to follow, trust, and share Jesus. This seminar will give you a dynamic tool to lead your children into a personal and fruitful relationship with Jesus.
Sunday, March 21 - Miriam Kittrell 5K Race For Christian Education - 8 am - FLEC

We are looking forward to the blessings of this weekend. Feel free to call 407/862-7688 or visit www.myflec.com for more information.
Joyfully Claiming His Power

Melissa Keller
Forest Lake Education Center